Our Mission
The mission of Personal Basketball Traning Academy (PBTA) is to get the basketball and person's maximum out of every player who becomes a part of our program. We tend to help players reach the technical, tactical and physical level for engaging in top-level sports in as little time as possible. We also try to point out to players the negative sides of professional sports and the ways to avoid the temptations that come along with professional sports and get the best out of it for them and their loved ones.
Our Practice
What makes our program unique is the individual development of our basketball players. The player in training has an individual basketball coach, two individual gym coaches, and an individual athletics coach. Training is created for each player separately, but in accordance with our opinion what type of player is good for professional sports.
Location
The program takes place in Serbia, a country located in Europe, which is traditionally known worldwide as one of the countries with the greatest basketball achievements in the world. Serbia also boasts a high quality basketball school. The exact location of the program is one part of Belgrade, the capital of Serbia. Our part of the city is suitable for a peaceful sports life, and on the other hand, it enjoys all the benefits of the large urban center as it is very close to it.
Other Conditions
In addition to quality, unique training, our players also have other conditions adjusted to the goal of progressing as fast as possible. Players are housed in apartments where they live alone or share an apartment with another player. We are also flexible and adaptable to any type of arrangement (there is a possibility for parents or partners to come and stay with the player for the duration of the program).Each player receives a nutrition program. However, he can choose for himself what he wants to eat or likes to eat trying to follow the basic principles of the set plan and a healthy diet.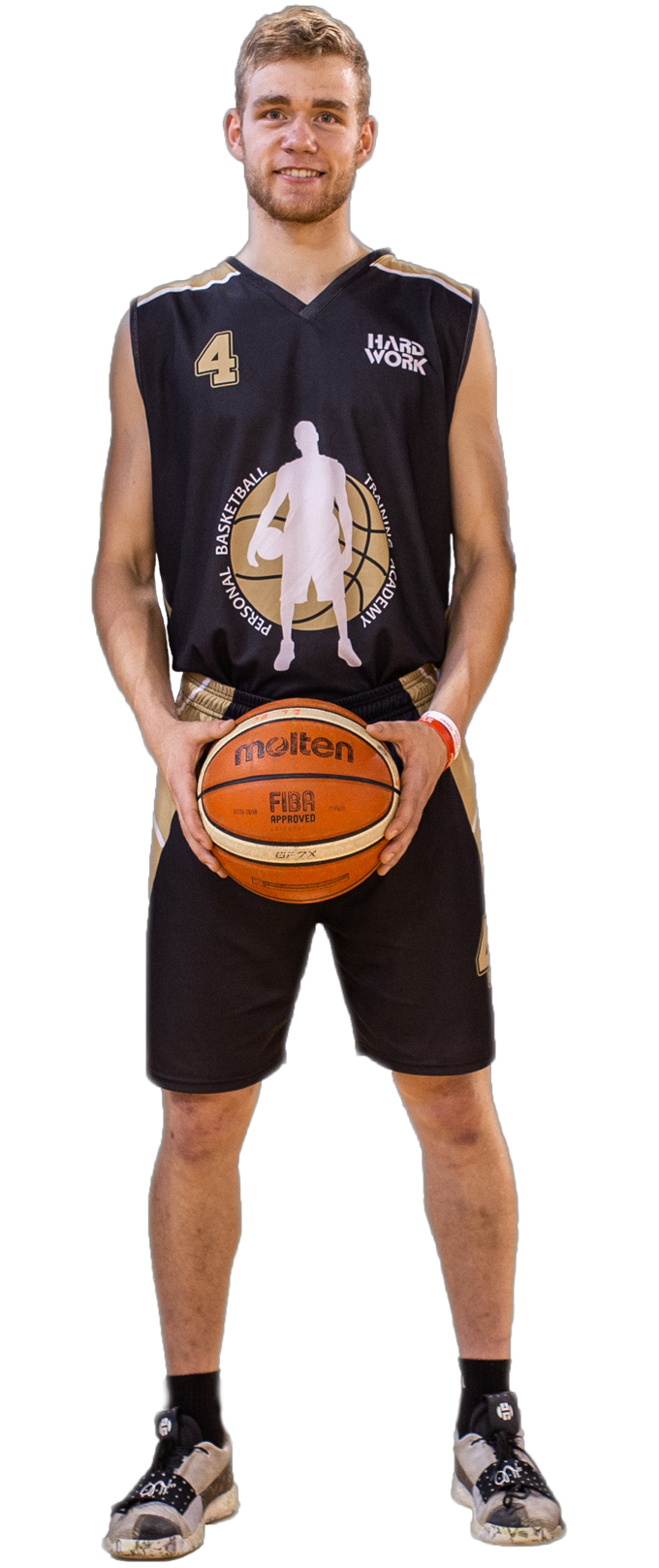 Personal Basketball Training Academy facts
PBTA is the only academy in the world where one player has four personal coaches. Other academies generally have one coach per fifteen players.

01

PBTA training is made individually for each player and we guarantee the fastest possible progress.

02

PBTA accommodation is excellent and the diet is unique, plentiful and designed for each player individually in accordance with the goals of body transformation.

03

During its work, PBTA has hosted a great number of players from different parts of the world.

04

PBTA is located in Serbia, a country with a rich basketball tradition, in one part of the capital city, Belgrade, which offers a variety of leisure activities.

05

PBTA has been working with several of the best basketball agencies for many years and also directly with basketball clubs, so the top talent that goes through our system has an open door to our contacts.

06
Highlights
Most recent events at Personal Basketball Treaining Academy caught through the eye of the camera.
Go to Gallery
Reserve your spot at the Academy now!
Apply